Scale Out Approach
Scale Out Approach
GridBank Backup compliments existing enterprise backup software, operating as a backup target and applying storage reduction technologies to data volumes while indexing backup content.
Grid-based architecture enables linear scalability with each node storing up to 1PB of logical backups
Enterprise object storage enables seamless expansion across all storage media & promotes scale-out functionality
Minimizes data growth by automatically deduplicating backup replicas, while accelerating access to critical data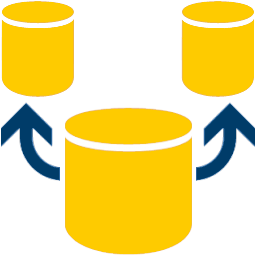 Maintain Backup Windows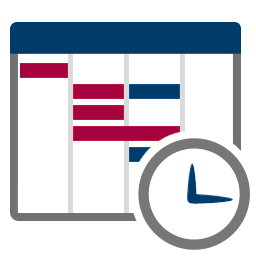 Maintain Backup Windows
As data volumes grow at higher velocities in different varieties, organizations have increasing difficulties managing their backup infrastructure and maintaining backup windows.
Migrate unchanging data from primary storage to secondary stores, reducing backup windows & storage costs
Offload older data to perform a backup job only once, reducing the need for long backup windows
Maintain existing backup infrastructure while targeting GridBank storage pool over CIFS, NFS, FTP or via REST API
Meet Recovery Objectives
Meet Recovery Objectives
In order to meet Recovery Point Objectives (RPO) and Recovery Time Objectives (RTO), centralize information in a single, searchable repository.
Index & search backed up data for instant self-service information retrieval, supplementing backup software
Backup data is always online & searchable so only rarely requires recovery through backup application
Dynamically add capacity & compute resources to meet objectives within the backup window